Miss Pink
Barmaid and manageress of 'The Fox And Hounds' in the village
I know of a tavern not far from here,
where you can get some mighty fine beer!
Or so the song (by Alestorm) goes, and it's more than appropriate for the Fox, as the village pub is known. Not only do they serve some of the best ciders and real ales in Yorkshire, they even brew their own, in great oak vats, using recipes handed down through the generations and every bit as fiercely guarded as the Langstonedale family's heirlooms up at the Hall.
An adventurous spirit, Miss Pink, who's in her early 20s, is often seen out riding across the high moors and even up onto the wilds of the Chase itself, trusting to her shotgun to deal with any wild wolves that may be abroad. She's a childhood friend of Felicity, and has known Lady Jasmine for years. She's often found up at the Hall, helping to organise some of her ladyship's grander parties, both formal, and messy!
Miss Pink likes fairly simple, plain outfits, she's a practical sort and doesn't have too much time for excessive frills and decoration. That doesn't stop her getting very messy indeed though!
---
Enter the mess!
You can purchase Miss Pink's scenes individually from the UMD Download Store using the scene links below.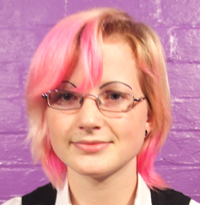 Miss Pink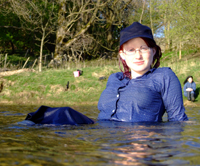 A cooling dip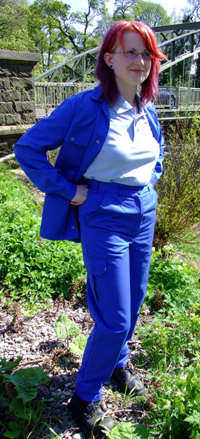 Dressed for outdoor work